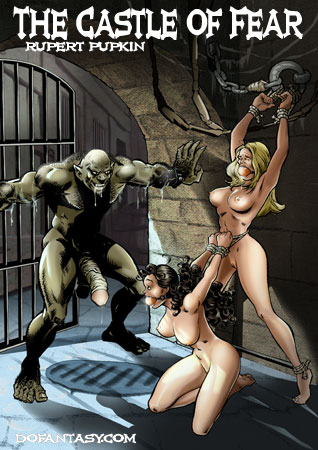 FANSADOX COLLECTION 183 – THE CASTLE OF FEAR by RUPERT PUPKIN
Lost in the woods, three beautiful girls have been walking for hours looking for a road, a sign, a way out of the badlands…
They're tired, thirsty and they're getting nervous…
Suddenly and an imposing castle comes into view.
The exhausted girls run up to the gates. Safe at last, they think!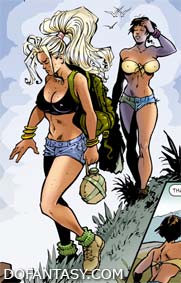 But they are quite wrong…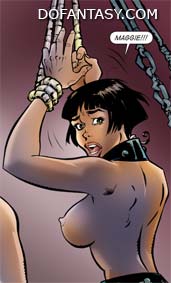 The remote castle is inhabited by a sinister Countess and her threatening, malformed, twisted servants.
The Countess spikes the girls' drinks and they wake up to find themselves chained and naked in a sinister medieval dungeon. The place is full of old, menacing punishment devices dating from the days of the Spanish Inquisition…
With a leering grin on her face, the Countess tells the horrified girls that she is a very hot woman but she has never been able to achieve orgasm. Her only chance of having her first climax is through group sex with other women, she has decided. Watching how other women reach climax will perhaps make it possible for her to do the same. And if the women are subjected to cruel and painful abuse, then her own chances will be even better!
In other words, the infamous Countess is a cruel, kinky lesbian.
The girls are thoroughly humiliated and punished by the Countess and her sick staff. Their only offence is that they are young, beautiful, and can have orgasms.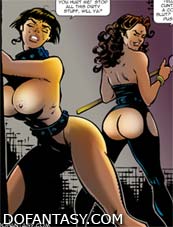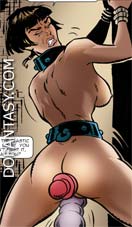 The desperate captive girls are made to suffer the most intimate physical humiliaiton, witnessing each other's terrible plight.
They're locked in a place that is out of this world and out of this time, naked prisoners in a forgotten medieval dungeon…
No light, no fresh air, no clothes… just damp, rats, horror, pain and abuse at the hands of their sinister guardians. And all for the sake of the Countess's sexual satisfaction…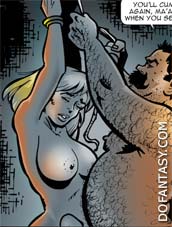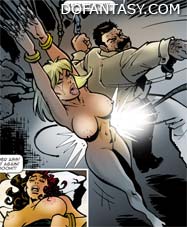 DON'T MISS THIS NEW ARTIST!
CLASSIC LINE ART AND COLOR!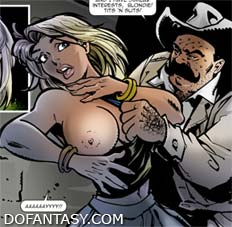 BEAUTIFUL GIRLS, GREAT BONDAGE,
GREAT FACES: A CLASSIC NOT TO MISS!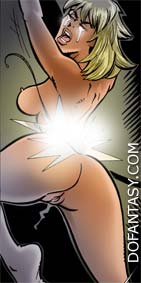 NEW ARTIST RUPERT PUPKIN, ONE OF YOUR FAVORITES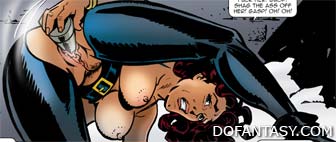 Tags: BDSM comics, dofantasy, FANSADOX COLLECTION, RUPERT PUPKIN