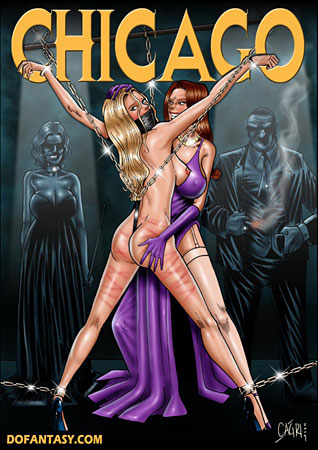 FANSADOX COLLECTION 47 – CHICAGO by CAGRI
Vito Corleone, 65, rules Chicago. Months of bloodshed between rival families are over, and no one challenges the rule of the Corleone anymore…
Alcohol, gambling, pawn shops and whorehouses all pay their "taxes" to the family in exchange for protection. The influence of the Corleone gradually spreads into the State itself. Police chiefs, judges and tax inspectors are appointed on the
family's recommendation. Important political posts, including high-ranking officials, and even the Governor himself, establish mutually satisfactory relationships with the family. Election campaigners receive donations beyond their wildest
dreams, and the influence of the mafia spreads into all areas of public life.
So now Don Vito has everything he wants. Except an American wife. And he would like one. Blonde, well-built, and with blue eyes.
Liz, 21, is Judge Galway's youngest daughter. She's been chosen by "Il Commendatore" to fill the vacant post of Vito Corleone's American Wife. Liz is disgusted at the idea of marrying a Corleone, but she has little choice. If she does
not agree to the marriage, "Il Commendatore" will report her to the police, presenting false evidence that will result in her father's immediate arrest and subsequent execution in the electric chair…
The wedding…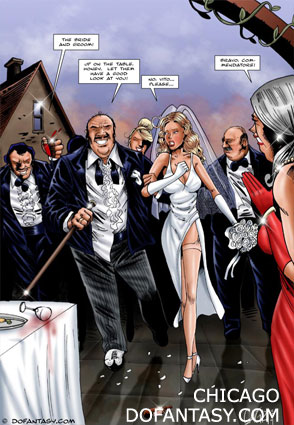 Up on the table, honey. Let them have a good look at you!
The wedding night turned to be a nightmare for the young bride…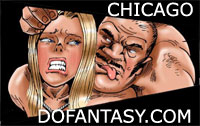 What's up? Why ain't you screaming, eh? It doesn't hurt or what? Eh? Not enough dick for you? Too proud to shout out, or what? Must be pride I guess… you'll end up begging to eat my shit, kid, you'll see!
The girl chose the wrong guy to save her from her old husband…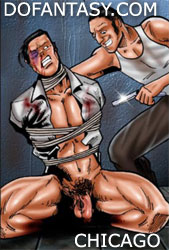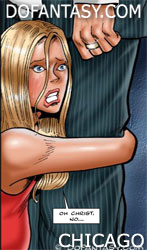 It was a bad move… She was sent to 'The House'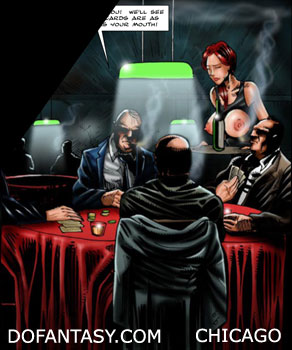 Gambling…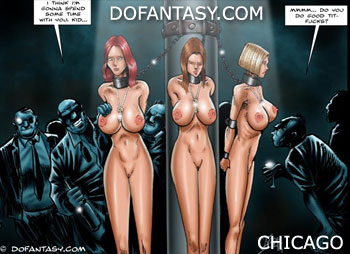 Women…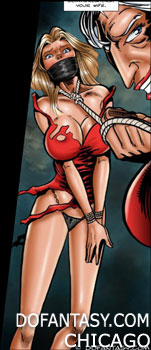 And the unfaithful wife…
She begs her husband…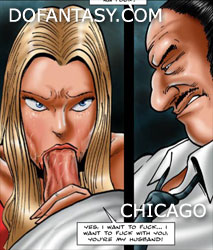 Vito, please… just give me time. I'll learn, I promise. I'll do whatever you want. Just get me out of here, take me with you…
But it's too late. Il Commendatore has married again. The ex-wife and the new wife meet…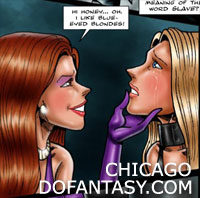 Hi honey… oh, I like blue-eyed blondes! …I'm sure we're gonna be good friends…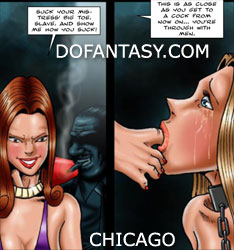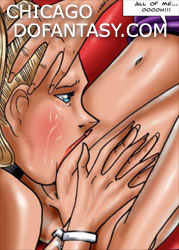 Suck my big toe, slave, and show me how you suck! This is as close as you get to a cock from now on… you're through with men.
You blew it, honey. it's just rubber for you. You won't be seeing real cock again in your whole miserable life…
CHICAGO
You can't miss this one.
A great story for one
of the best Cagri's ever.
Guaranteed!
Tags: BDSM comics, CAGRI, dofantasy, FANSADOX COLLECTION