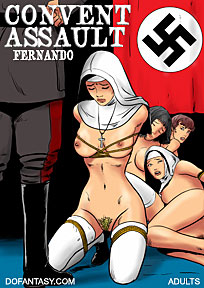 FANSADOX COLLECTION 61 – CONVENT ASSAULT by FERNANDO
Southern France, 1941. St. Mary's Convent has just been established as command headquarters for a Nazi task force. There have been numerous guerilla attacks by the French Resistance and the forces under Colonel Karl Muller have been assigned to crush the rebel groups…
This is part of the Nazi Colonel Swartz's introduction speech to the convent…
"Our information is that these so-called "sisters" have been helping the resistance."
"…we will take over this convent until all terrorists in the area have been eliminated. All you whores will now take orders from my men. And if you do not obey orders, you will regret it. Allow me to demonstrate…"
Then the younger, more beautiful novices are held apart… "You'll be kept as guarantee that everybody stick to my rules in this fucking convent!"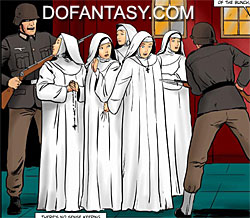 "There's no sense keeping them dressed like that. they may be hiding weapons… strip naked all of you!"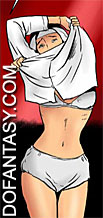 Then the novices are shut in cages in the Middle Ages convent catacombs…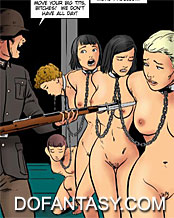 …at the mercy of their depraved guardians…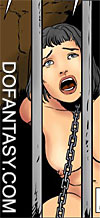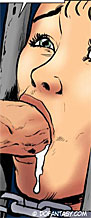 Colonel Swartz takes his own pick: young Isabelle… "You and I are going to get to know each other much better, bitch!"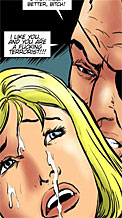 Live turns a living nightmare for the beautiful young girl…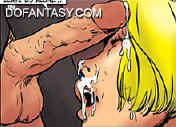 …then a SS official comes to inspect the facilities…
CONVENT ASSAULT
An uncensored Nazi prison story
by great comic artist FERNANDO
Tags: BDSM comics, dofantasy, FANSADOX COLLECTION, FERNANDO