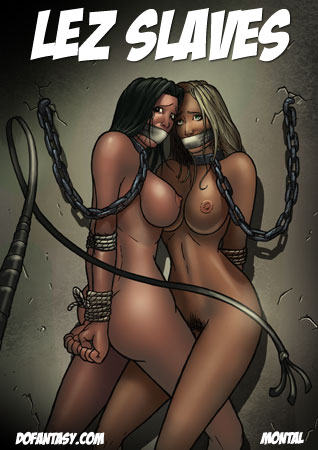 FANSADOX COLLECTION 146 – LEZ SLAVES by MONTAL
Two rich young high-society beauties are madly in love with each other. The girls are not at all shy and their hot sexual weekend soirees' reverberate throughout the mansion for any and all to hear. Specially Joss, the driver, the only servant who remains on the grounds each weekend to hear and watch the girls' sexual revelry…
Joss cannot stand it any longer. He is an aging, fat, but strong ex-athlete, a macho chauvinist who cannot believe these gorgeous girls would prefer soft female sex to some real man's hard cock.
The girls are well aware of the man's excitement for them and badly insult him. They demean him, offend his manhood, and verbally abuse him constantly.
And worse of all, they tease him with their open displays of lesbian sexuality until his balls are ready to explode.
He simply cannot take it any longer and finally one day he hatches his plot for revenge against the two beautiful young lesbians he has been forced to watch for so long.
He has been preparing the cold dark basement of the gardeners' house for a long time. Now it will finally serve its purpose!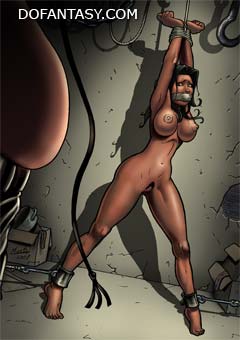 Life is suddenly turned upside down for the rich spoiled girls. They find themselves in a living Hell…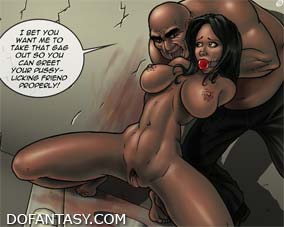 He enjoys their humiliation making his former bosses into toys for his amusement…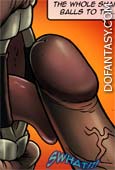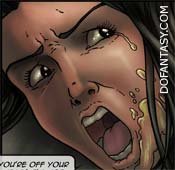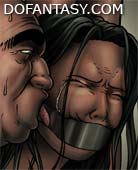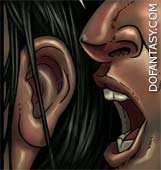 TWO BEAUTIFUL YOUNG HIGH SOCIETY LESBIANS, HELD NAKED
AND CHAINED AS SLAVES IN THEIR OWN VILLA BASEMENT!!
INCREDIBLE HOT ART BY NEW ARTIST MONTAL
A COLLECTOR ITEM NOT TO MISS!
Tags: BDSM comics, dofantasy, FANSADOX COLLECTION, MONTAL