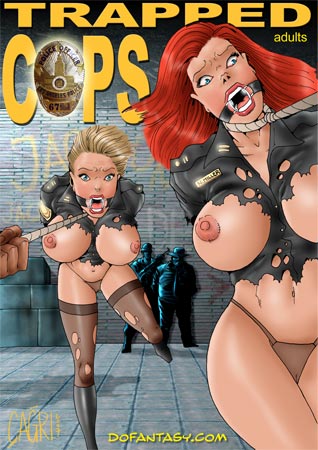 FANSADOX COLLECTION 110 – TRAPPED COPS by CAGRI
Los Angeles, CA. Officer Kate Jones and Nicole Millar are on a routine patrol through the streets of this mean city…
They receive a call from the police chief ordering them to check out a suspicious warehouse.
The officers are both rookies. They are also both stunningly beautiful, fit girls. They go to the warehouse and discover heroin smugglers partying with what they at first suppose to be high class prostitutes! They count over 12 well-armed men and quickly ask for back up.
"Back up is on its way to you" is the answer they receive.
To their surprise, back up is there in less than 30 seconds… So quickly that the girls smell a trap.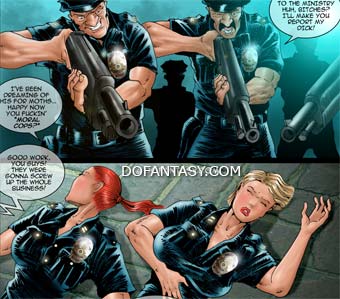 They soon learn that their corrupt boss knows that they have found evidence against him and his unofficial dirty jobs…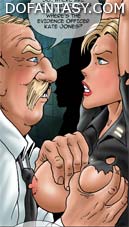 The young beauties are subjected to a brutal interrogation. The chief wants to find out how much they know.
Our heroines are unable to stand the cruel interrogation and soon talk. They tell their chief about Julia, a reporter friend. The beautiful reporter is holding all the evidence.
Julia is kept captive along with the two police officers. The chief stages a false car accident in which the burnt bodies of the three young women are apparently found.
One question remains, however. What to do with the women? Kill them, or keep them prisoners forever?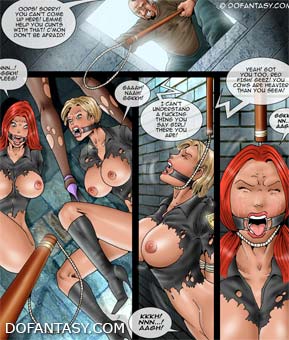 The women are irresistibly beautiful. Their captors decide to keep them!
One of the police chief's unofficial jobs is selling foreign prostitutes and young runaways to an international white slavery organization. The three girls are top-notch merchandise, much more appreciated and easier to sell than the usual stuff. And they have the added value of being cops!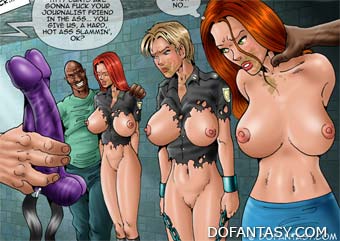 The prospective international buyers are more than happy to bid for such rare pieces: beautiful, sexy, fit, young all-American female cops!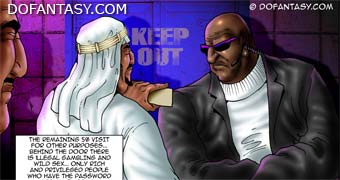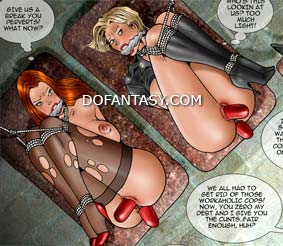 CRIMINAL COLLEAGUES LUSTING AFTER
TWO BEAUTIFUL YOUNG COPS.
REVENGE AND LOTS OF EXCITING
ACTION IN THIS EPIC COMIC!


Tags: BDSM comics, CAGRI, dofantasy, FANSADOX COLLECTION