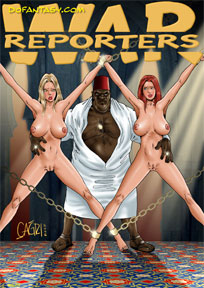 FANSADOX COLLECTION 78 – War Reporters by CAGRI
Two American war reporters are filming Mr Kony's camp in Central Africa. The sadistic War Lord is a well known war criminal with a high media profile.
The girls are excited. This scoop will change their professional life forever…
But they are discovered and captured, and they get more than they had bargained for. Their professional careers are indeed about to change, but so too are their intimate, very private lives…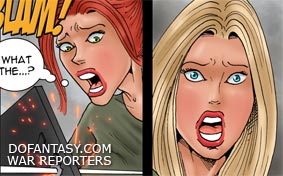 Under brutal interrogation (with a savage whipping and vicious electric shocks) the girls are forced to confess that they are spies, not reporters. Kony will use the false confession for his own evil purposes…
In the meantime, the girls are going to be trained to serve him as personal slaves.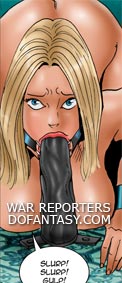 Life in Mr Kony's well -stocked harem is living hell on Earth, and the training is harsh…
The two American girls are forced to perform the most debasing tasks…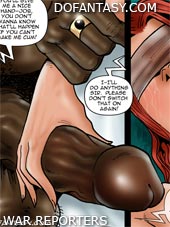 Their humiliation knows no limits…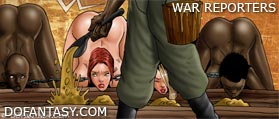 Nor does the cruelty of their captors. The trainers are psychopathic sadists…
Even Kony's first wife…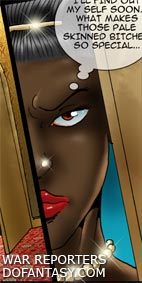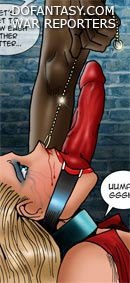 …jealous of her husband's obsession with his American slaves, will exact her revenge on the poor girls…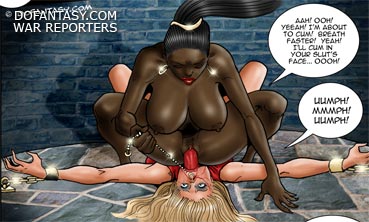 WAR REPORTERS
The latest Cagri comic, packed with action, sex and cruelty!
Tags: BDSM comics, CAGRI, dofantasy, FANSADOX COLLECTION