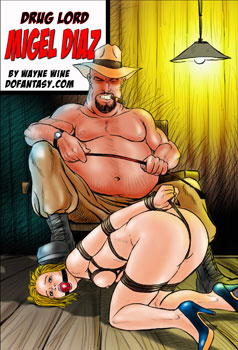 FANSADOX COLLECTION 46 – DRUG LORD MIGEL DIAZ by WAYNE WINE
Drug Lord Miguel Diaz rules his criminal business with ruthless despotism. He has everything: power, money and women. But he needs a scientist to develop new, evil drugs and help him to stay in business …
Miguel Diaz has made his choice… Dr Clara Stevens, a young scientist recently appointed to the US National Drug Agency.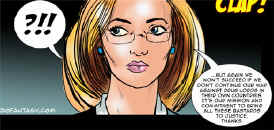 Soon the young scientist is missing. Nobody knows that she's traveling to the Jungle in a private jet. Inside a cage! …I need a cunt like you to suck my dick and run my lab. Never owned a blond cunt before.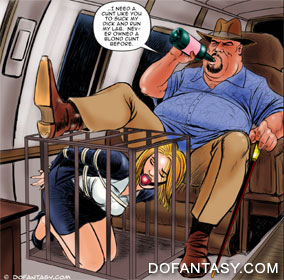 The journey from the airport to Diaz's hacienda is not so comfortable…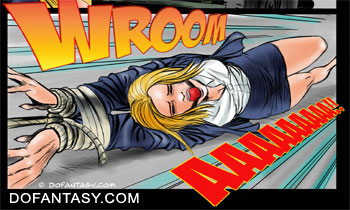 On top of her duties as a scientist, Mrs Clara Stevens will perform as slave of the Drug Lord along with Cristina, a dark haired beauty already a slave of Diaz.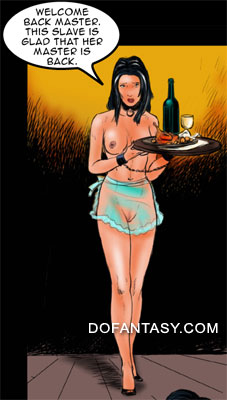 The first days are not easy…The nature of Mrs Clara Stevens' first tasks have little to do with the laboratory…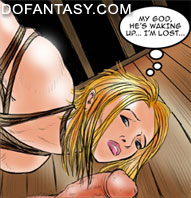 The young Chemical Engineer doesn't break easily. Her rebelliousness only adds to the pleasure that her owner experiences breaking her in…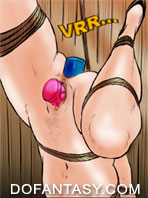 DRUG LORD DIAZ
The beauty and the beast…
Tags: BDSM comics, dofantasy, FANSADOX COLLECTION, WAYNE WINE