FANSADOX COLLECTION 33 -
JUNGLE NIGHTMARE by BIZZARRO
Dana and Liza, young American biologists, are on a light plane that crashes in a remote part of an Asian jungle.
The girls survive the crash, but are captured by an unscrupulous poacher.
The girls are horrified when they see the trophies on the wall of the poacher's hideout. Human heads… Mummified women…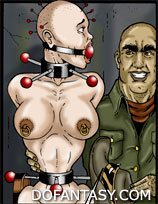 They were hunted…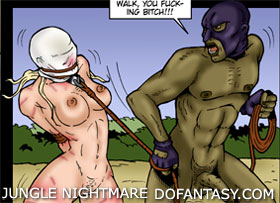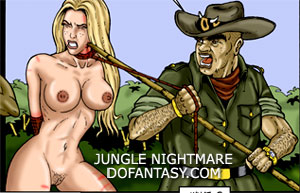 …kept helpless…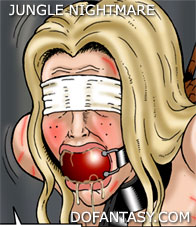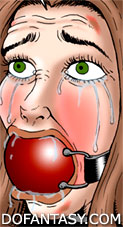 …humiliated…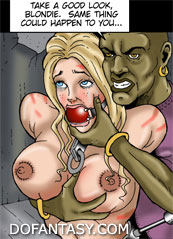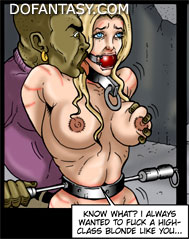 …mistreated…

JUNGLE NIGHTMARE
is a tough, violent tale magnificently illustrated by Bizzarro.
Tags: BDSM comics, BIZZARRO, FANSADOX COLLECTION