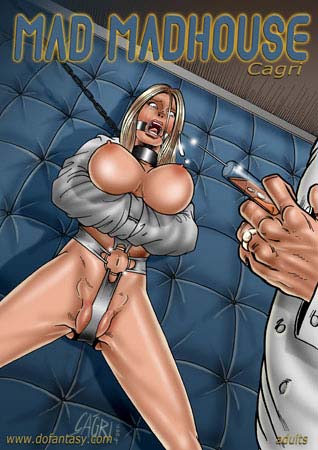 FANSADOX COLLECTION 29 – MAD MADHOUSE by CAGRI
Elisabeth Martin has been in the country for three months. She desperately needs a work contract. Without a contract she will not be able to renew her visa, and she will be deported. To make matters worse, she owes money to her lawyer and to her landlady…
Mr Jameson, the all-powerful owner of Jameson Industries Inc, offers to help her. He will give her a contract and pay off her debts… At a price. And Elisabeth refuses to pay that price…
Jameson sends her for a routine health check-up in a remote psychiatric hospital, a sinister place from which she cannot escape, and where she will be subjected to highly unorthodox treatment, mentally and physically. Above all, physically…
"I told you Mr. Jameson, the answer is no! I need money badly but not at that price! I was asking for a loan!"
"I don't understand you, Elisabeth… I'm offering you all the money you want plus the chance to get fucked by me! You wouldn't be a dyke, would you? or frigid? just plain dumb?"
Two days later, hungry and thirsty, cold and panic-stricken, Elisabeth watches as the door of her cell finally opens…
The therapy is discussed in front of the patient…
"In the first phase we'll treat antisocial behavior, with electroshock…"
"Go ahead, miss Rottenmeyer. In the nipples I suppose…"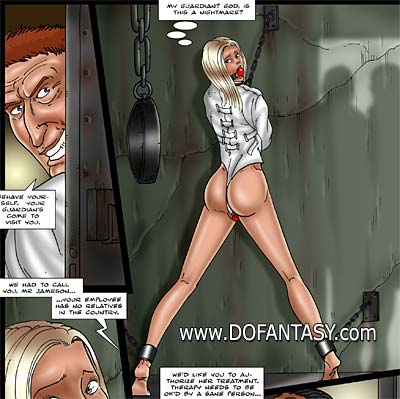 "It's a nip and clit job, Mr. Jameson. Both good places for pain sensitivity. Then we'll follow up with sensory deprivation and lots of exercise… pain… and sexual over-stimulation…"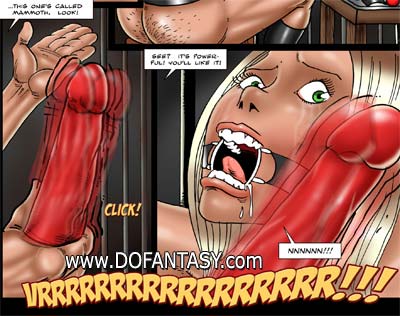 "That sounds interesting, miss Rottenmeyer. Maybe I could help in that one…"
"Of course! Thank you, Mr Jameson…"
The medical staff applies the delirious therapy with the most exquisite cruelty…
"Yes, honey… I know it hurts, but this will help you unwind. Just focus your attention on your feet… and this will make you forget about your feet! ha! ha! ha!"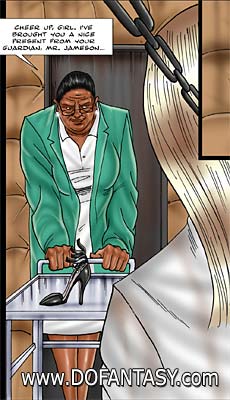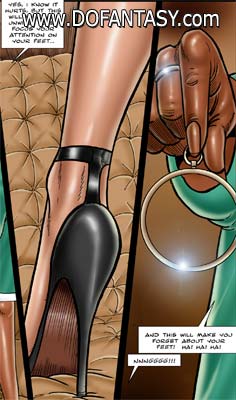 48 pages of non stop action.
MAD MADHOUSE
She was legally trapped, she couldn't escape
the perverted whim of her legal guardian and the medical staff…
Tags: BDSM comics, CAGRI, dofantasy, FANSADOX COLLECTION