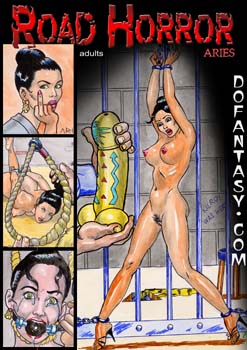 FANSADOX COLLECTION 15 – ROAD HORROR by ARIES
Sharon Smart is a prestigious society lawyer in one of Los Angeles' best known legal firms. She is on her way to Las Vegas to set up a new office.
Sharon has been working hard recently. She has won several important cases with a high media profile, but she feels stressed and needs a rest. She chooses the old roadster she has just bought, rather expensively, and she drives down at a leisurely pace.
To get away from the continuous line of traffic she turns down a minor road through the desert…
Sharon pulls in at a gas station. It is hot, and she opens her jacket, glad to feel the air circulate around her breasts. She wishes she had not put on stockings, but it does not seem the right moment to take them off…
GETTING INTO TROUBLE…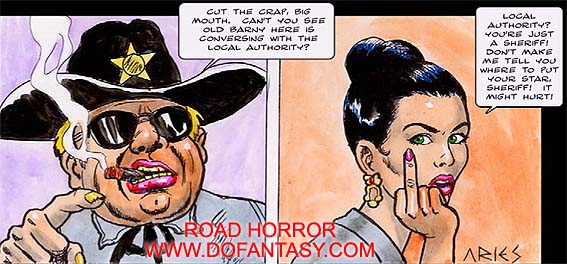 PRISON HUMILIATION…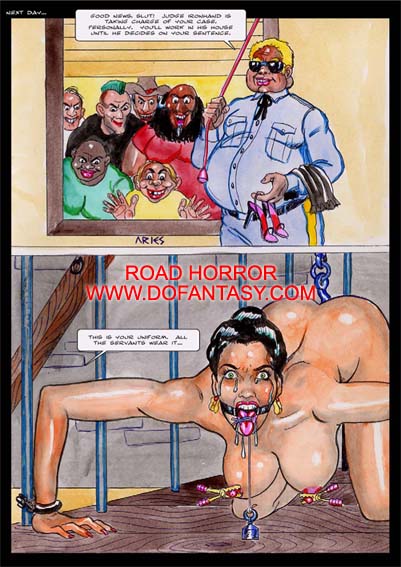 Tags: ARIES, BDSM comics, dofantasy, FANSADOX COLLECTION