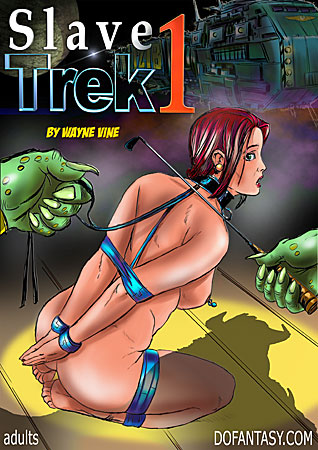 FANSADOX COLLECTION 35 – SLAVE TREK ONE by WAYNE WINE
The pirates attacked so suddenly that the small cargo ship had no chance. Nobody could resist… it was over in a few minutes.
The first order of the pirates' captain was: DON'T KILL ANY YOUNG HUMAN FEMALES YOU FIND!
Sonia Snider, the captain of the assaulted ship, was a most valued prize… She and other captured girls were on her way to Happy Skuntz… the biggest whorehouse station in the Galaxy. There, young human females are the preferred sex slaves to all the humanoid species of the Galaxy!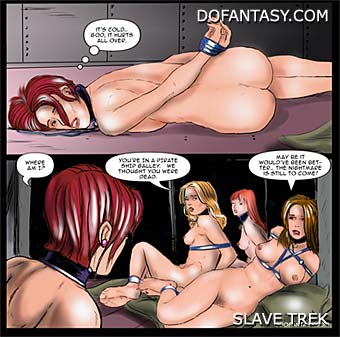 Captain Sonia Snider was carefully inspected and sold to the whorehouse manager, an oversexed creature from Trentum constellation…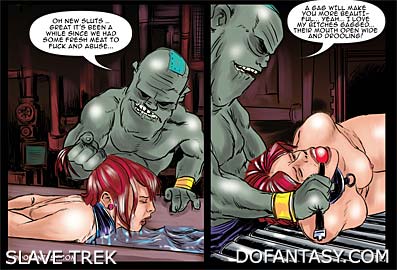 She was offered to customers…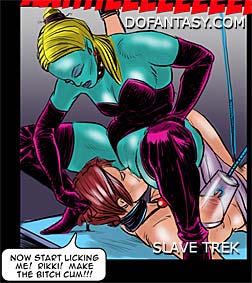 She lived a dreadful nightmare…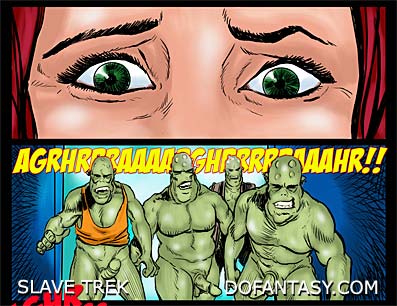 SLAVE TREK ONE Sci-Fi + BDSM
You should not miss this one
Tags: BDSM comics, FANSADOX COLLECTION, WAYNE WINE