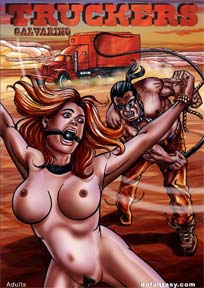 FANSADOX COLLECTION 25 – TRUCKERS by GALVARINO
A huge truck is cruising a lonely road in central Argentina. A sports car is parked on the side of the road… a young couple is petting unaware of what's going on.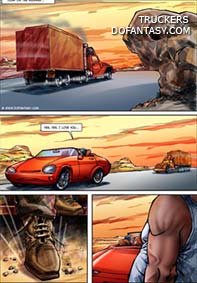 The truckers approach…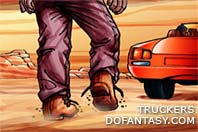 The boy is shot and the girl runs terrified…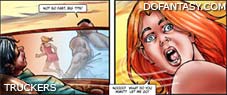 She's surrounded by the massive, menacing truckers. They are drunk…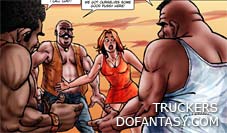 From now on, it's all downhill for the girl. She'll be sold to a white slavery ring…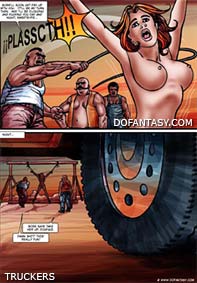 She'll share the miserable fate of some other fellow beauties sold into white slavery!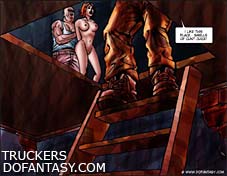 By popular demand we post this old comic
Tags: BDSM comics, dofantasy, FANSADOX COLLECTION, GALVARINO